If you are new to online marketing you need to understand that it is not enough to promote. You need a reliable method for tracking your ad results. In other words, if you post an ad, you want to know how many clicks you got on your ad. If you don't know what kind of hit rate you are getting you have no idea of the effectiveness of your ad, or the advertising source. These programs that allow you to do this are called Ad Tracker Software or Ad Analysis software. Most are free or very low cost. You can get started with a free Webmaster Tools account from Google. Some of the companies you advertise with may also offer you an ad tracking tool within their member area
ofit's Home Business Bootcamp Instructor George Kosch welcomed participants to the LIVE interactive training.
George started the session by covering the basics of Worldprofit's earn at home training program.
One of the tasks that are critical to building your online business, is list building. But what do you do if you are brand new to online marketing and don't have a list yet. George discussed what you can do and shouldn't do.
Reality check. If making money online was easy, they would be teaching it in highschools. They'd be telling you to forget about education or getting a job, just make money online. If you want to earn online you have to focus on the tasks we teach you, you need to do the work, and persevere. Successful people demonstrate grit and determination.
Worldprofit Featured products and services
ClickBank Promo Kit – for those of you selling ClickBank, this tool will help you.
Universal Bonus Builder – Members can take advanatege of Worldprofit's advertising power to give away pre-made advertising packages to close sales. Silver Members get to use the first 8 packages, while Platinum VIP Members get access to all 20.
Solo Blaster – available at no extra cost for all Silver and Platinum VIP Members
Super Solo Packages – available at minimum cost for all Associates, Silver and Platinum VIP Members. Your solo ad (for any business/product) gets sent out to 11 high traffic Safelists, as well as other bonuses. More Information in your Member area LEFT MENU select SUPER SOLO TRAFFIC PAKS.
Lazy Blogger. This tool is included in your Silver or Platinum VIP Membership. Watch the help video so you understand how to benefit from this time saving blogging tool. Located in your member area under WEBSITE MANAGEMENT on TOP MENU then select LAZY BLOGGER SYSTEM. More on this tool below.
Updates
Those members who own a Worldprofit Safelist Exchange will be happy to know that your system now includes PROMO CODES. You can use these to gnerate more signups and paid upgrades. As a Safelist Owner you can email to your own list to run promos for any and all your business opportunities or affiliate programs. George Kosch has recorded a video for you to see the benefits of these Promo Codes now included in your system at no extra cost. For Members interested in purchasing their own Safelist Exchange, you can get details in your Member area. How to get over 1 million ad credits (free)!
George revealed how to get over 1 million credits using a site he demonstrated. Members will find it in the ADVERTISING traffic then select TOP TRAFFFIC EXchanges, at this time it's listed as #4. George provided a demonstration of how to use this site to get access to free advertising credits that you can use for any and all your business opportunities, products and services.
Demonstrations.
WordPress BLOGS
For anyone who has a Membership Blog, Pinterest Blog, or ANY WordPress blog, we recommend that you use the ADVANCED AUTOMATIC plugin. It's located under PLUGINS or search for it in the Plugin section. This will help you save time with updating your plugins important for security updates. It's easy to use, no cost and highly recommended.
Also recommended is JET PACK. Install that as well. This plugin makes it easy for you to check stats, moderate your comments, post by email to post to multiple blogs, and integrate your social media. Jet Pack is free. Use the Jet Pack with your Worldprofit Lazy Blogger. George demonstrated how to publish products or reviews etc to your Blogs, example promote products from the Money Maker Kit, or the CB Promo Kit, or your own affiliates, products or services as well.
Discussion Point
Email Marketing. What you need to know.
The reality of email marketing. What you need to know as an online marketer. George discussed the problems associated with email marketing today including email blocking, bouncing, fake accounts, throw away email accounts. Why Gmail is the best email provider if you are using any other, you may be missing important email. Learn how to check your spam folder.
A few questions from participants
What is Spinning? Answer: Don't do it. Dated concept.
Where do I check clicks and sales on ClickBank Store? Answer: Login to your ClickBank account
What if you don't know what to say in a blog?
Answer: There are over 2500 articles you can use in your Article maketing directory that is included in your membership.
Under 20+ Income Streams- Here are the Sites Worldprofit Pays For Membership & The Tools We Use For Advanced SEO/Traffic Generation. Does this mean we have membership in all 20?
Answer: It means we recommend those based on our experience in the industry and first hand knowledge of reliabilty of those vendors. Often we have purchased the products ourselves and put them to good use.
I was on a site that had said that if you use words like free, discount, or capitalize each word that it is considered a spam word and nobody will click on them. Is that true? In the subject line I mean?
Answer: I use those words in some mailings, others I don't. Vary your subject lines. If you are using a program like AWEBER you can see the open rate for each mailing. The point is to promote. Focus on generating leads don't get caught up in the details.
George, how do we get into the blog that comes with our site?
Answer: Select WEBSITE MANAGEMENT then select BLOG link.
Closing Remarks
Thank you to everyone who attended the Home Business Bootcamp training.
Next LIVE training session is Friday (EVERY FRIDAY). We hope to see you there. Simply sign up as a free Associate Member to learn about Worldprofit's earn at home training program.
https://TrafficSolutions101.com Resource
Click on the images for assist in your email Marketing business.
If you are reading this and not a Worldprofit member, join over one million people worldwide who already are. Find out for yourself why Worldprofit is the #1 choice for online training programs. We'd like to work with you too. http://www.TrafficSolutions101.com/?rd=hu4YrEQx Republished with author's permission by Luther Robinson http://TrafficSolutions101.com
https://homebiz2020.com/jacontainers/banners150x150.cfm?id=56563
Specials» Luther Robinson
Free Stuff» 1-stop profits
» Email my Ads
» Host Then Profit
» Linda's Free Mailer Plus
Opportunities» Extreme Safe List
» Inject 500,000
» CTFO
» Bitcoin Rush
»
» Extreme Traffic Pack
» bweeble
Specials» Affililorama
»
Opportunities» Anoox
» WP Graphics Studio
Free Stuff» Worldprofit live Business
» Kule Blaster
Opportunities» TS101blog
Specials» Amazon
Opportunities» Speechelo
Specials» Udimi
Opportunities» Speechelo
» TS101- Blog
» GVO
» Social Media Pilot
Specials» Clickbank Super Store
» 20+ Income Streams
Opportunities» TS101 PLR & eBook Store
https://homebiz2020.com/jacontainers/banners150x150.cfm?id=56563
https://homebiz2020.com/jacontainers/banners150x150.cfm?id=56563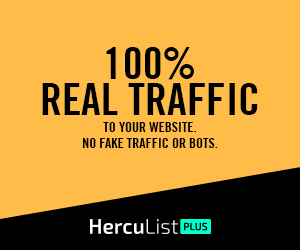 I talk to many new online marketers, and they will tell me they have some amazing product that will sell itself it is so good. This is absolute nonsense. ALL products, no matter how good they are, need to be promoted to sell. If you want to make online sales you need to promote constantly. Understand that PROMOTION is what drives sales – it is so important that 80 – 90% of your time in building your online business should be devoted to promotion. I don't mean surfing, researching, or face booking and tweeting with your friends. I mean time spent actually posting ads online at classified ad sites, forums, blogs, safelists, traffic exchanges, pay per click, joint ventures, ad swaps, and email marketing. If you want to make money online as an affiliate marketer know that constant, consistent promotion is critical. Some see this as a very boring part of being an online marketer, get over it, promotion is what you have to do to earn money.
Don't do this alone. Affiliate marketing can be very frustrating if you don't know what you are doing and not seeing any results for your efforts. If you are determined to make money online, then invest in yourself, take a course, download eBooks, participate in a webinar, find a coach, training program or otherwise so you can learn the best methods. My company offers online training, software, advertising and resources for people who want to learn how to earn at home. Get a free Associate membership and get on your way to learning what works so you can join the growing ranks of people working from home and benefiting from affiliate marketing.